Peace and Freedom
.
From OnIslam & News Agencies
Tuesday, 16 June 201
BEIJING – Adding to Uighur Muslims' concerns, some parts of the far western Xinjiang district have banned Muslim party members, civil servants, students and teachers from fasting during the holy month of Ramadan, reviving every year's religious restrictions.
"China is increasing its bans and monitoring as Ramadan approaches. The faith of the Uighurs has been highly politicized, and the increase in controls could cause sharp resistance," Dilxat Raxit, spokesman for the exiled Uighur group, the World Uighur Congress, said in a statement cited by Reuters on Monday, June 16.
Raxit decried Chinese authorities' calls on Uighur civil servants not to observe fasting in Ramadan, seeing it as aimed at controlling the Islamic faith.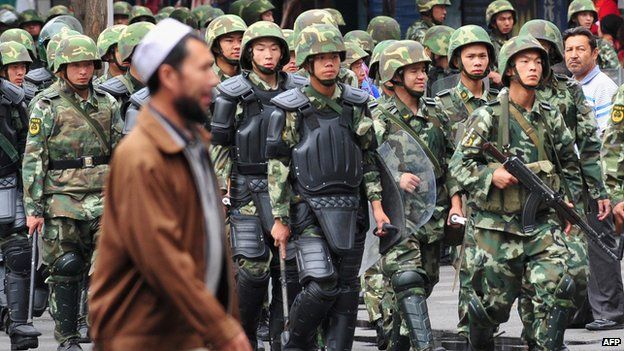 China has maintained tight security in Xinjiang amid fears of Uighur separatism
According to the government's website, halal restaurants in Jinghe County, near the Kazakh border, were encouraged…
View original post 284 more words