Peace and Freedom
.
RIYADH (Reuters) – Saudi Arabia's King Salman on Tuesday ordered the Saudi Arabian National Guard, widely regarded as the kingdom's best equipped military ground force, to take part in Riyadh's campaign against Iran-allied Houthi rebels in Yemen.
Military operations in the campaign have so far been carried out by the Royal Saudi Air Force and the Royal Saudi Land Forces, which answer to the Defence Ministry. The national guard is a separate military structure run by its own ministry.
Related:
Is Saudi Arabia Preparing a Ground War for Yemen's Houthis?
*****************************
From The BBC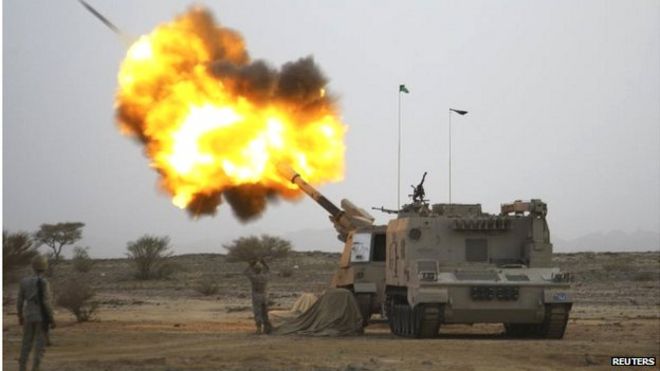 Saudi Arabia sees threats around the region and has taken the lead against rebels in Yemen
The border with Yemen is a 10-hour drive from the Saudi capital, or a two-hour flight, but Saudi Arabia's war in Yemen is on everyone's mind in Riyadh.
Officially it is a Saudi-led military operation with coalition partners including the…
View original post 1,085 more words