Peace and Freedom
From the BBC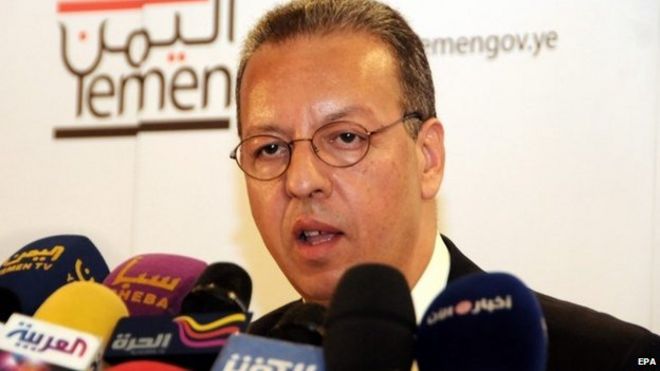 Jamal Benomar brokered a Gulf Co-operation Council-backed political transition plan in 2011
The UN's special envoy to Yemen, Jamal Benomar, has stepped down from his post amid criticism of his failure to broker an end to the conflict in the country.
The UN said it would name a successor "in due course" and "spare no efforts to relaunch the peace process".
The Moroccan diplomat is believed to have come under pressure to resign from Saudi Arabia and other Gulf states.
A Saudi-led coalition is conducting air strikes against Houthi rebels who forced the president to flee abroad.
The UN says more than 70 people have been killed in escalating violence since 26 March, but officials believe the actual death toll may be far higher.
The instability has been exploited by jihadist militants from al-Qaeda in the Arabian Peninsula (AQAP), who on Thursday seized Riyan airport, near the…
View original post 317 more words